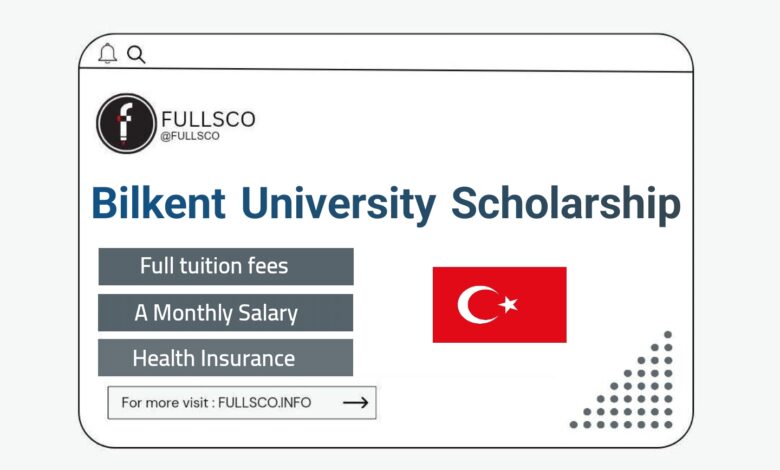 Bilkent University invites students from around the world and from different countries to apply for a scholarship to study a bachelor's degree in Turkey, as this scholarship is open to all international students of various nationalities wishing to study in Turkey.
Scholarship at Bilkent University in Turkey covers tuition, accommodation and other expenses of the student during the course. 
The University of Bilkent is the first private university in Turkey. Bilkent University is one of the top 3 Universities in Turkey. Students will have the means to develop cross-cultural understanding and to explore other parts of the world.
Bilkent University scholarship details
University: Bilkent University
Degree level: Bachelors, Masters and PhD
Scholarship coverage: Fully Funded
Eligible Nationality: International
Award Country: Turkey
Last Date: 4 July 2022
Bilkent University scholarship Benefits
The following costs cover international students in Turkey pursuing undergraduate and postgraduate programs in Turkey:
Scholarship tuition fees
Monthly Salary
Housing support
Private health insurance
laptop
meal card
Travel support once a year, for a fixed amount, to attend scientific events
Eligibility Criteria
Scholarship Eligible Countries: All eligible nationalities
Majors: The scholarship will be allocated for undergraduate study in any major offered by the university.
Admissible Criteria: To be eligible, the applicant must meet all of the following criteria:
The student must have a high school diploma in addition to national or international test scores (SAT or YOS).
A student can benefit from the tuition fee waiver for a maximum of 4 semesters in the English language preparatory program and for a maximum of 10 semesters in the 4-year undergraduate programs. Residence scholarships are also offered for up to 8 semesters.
The student must maintain an annual GPA of at least 2.00/4.00.
The Preparatory English Program student will also be required to pass the PAE exam by the end of the academic year.
Scholarships are for a student who fails to meet these requirements by one or two levels and cannot be reinstated even if the student succeeds in doing so through improving their performance.
A student receiving a free university housing scholarship must maintain an annual GPA of at least 2.50/4.00. A student who does not meet this condition will forfeit their accommodation grant.
Attendance at all lectures and academic activities is compulsory for all scholarship students, even if the course instructor does not formally attend or does not specify a minimum attendance.
In case of no-show, scholarships may be temporarily suspended at any time.
Funding provided Through Bilkent University Scholarships
The University will offer eligible students full scholarships or partial scholarships with full tuition waiver.
Tuition fees have five levels of exemption, ranging from 20% to 100%.
The university provides university housing for a limited number of outstanding students who receive a full tuition fee waiver scholarship.
How to apply to Bilkent University Scholarships
Eligible students will be automatically nominated for the scholarship after they apply for admission to one of the university's programs.