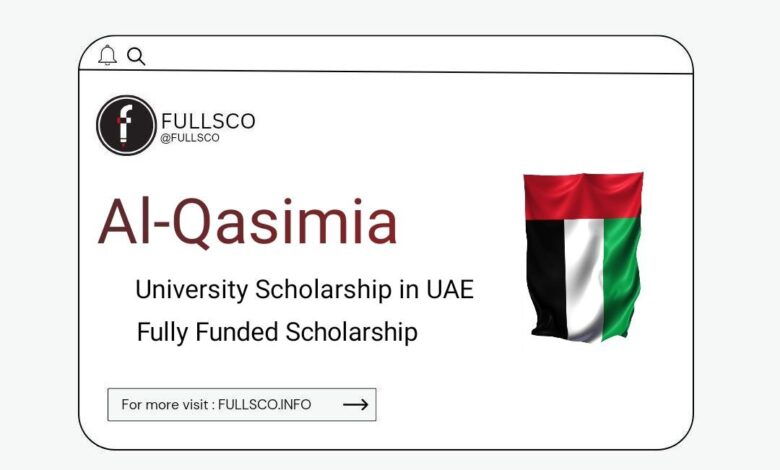 The Al-Qasimia University scholarship offers fully-funded opportunities for international students, where accepted students are distributed across the university's faculties.
The Al-Qasimia University scholarship determines the number of available seats in each faculty and program based on their capacity, taking into consideration the priority preferences of students and their GPA rankings.
---
Al-Qasimia University scholarship Details
| | |
| --- | --- |
| Country | The United Arab Emirates |
| Donor | Al-Qasimia University |
| Degree level | Undergraduate (Bachelor's) |
| Countries available to apply | All countries of the world |
Al-Qasimia University Scholarship
---
Financial Benefits
University provides funding with a monthly salary of up to $600.
Monthly stipend paid during the summer semester for scholarship students.
Students can receive a one-way ticket after completing half of their specialization hours with a GPA requirement.
University handles residency procedures and provides student identity cards.
Health insurance is taken care of for all students.
Air-conditioned dormitories are available.
Transportation is provided on campus.
One-way travel ticket granted to student's country after graduation.
---
Faculties and Specializations
Faculty of Sharia and Islamic Studies
Faculty of Arts and Humanities
Faculty of Economics and Management
Faculty of Communication
Faculty of the Holy Quran
---
Eligibility Criteria
High school certificate from the Ministry of Education required, with a minimum score of 70%.
Sharia secondary school certificate with a score of 75% allows enrollment in the appropriate program.
Commercial secondary certificate with a score of 80% or higher allows enrollment in the Faculty of Economics and Administration.
Maximum age for applicants is 20 years when applying for admission to the university.
No previous dismissal from Al-Qasimia University or any other university or higher institute for disciplinary or academic reasons.
No more than two years elapsed since obtaining the high school certificate or its equivalent.
---
How to apply for the scholarship
Fill out the online application form.
The response to the request will be given within three working days to a week.
Complete all required documents, including certified copy of high school certificates, personal photos, and TOEFL/IELTS test certificates (if applicable).
Additional documents may be requested by the Admission and Registration Department.