Scholarships
The Ghent University Scholarship 2023 in Belgium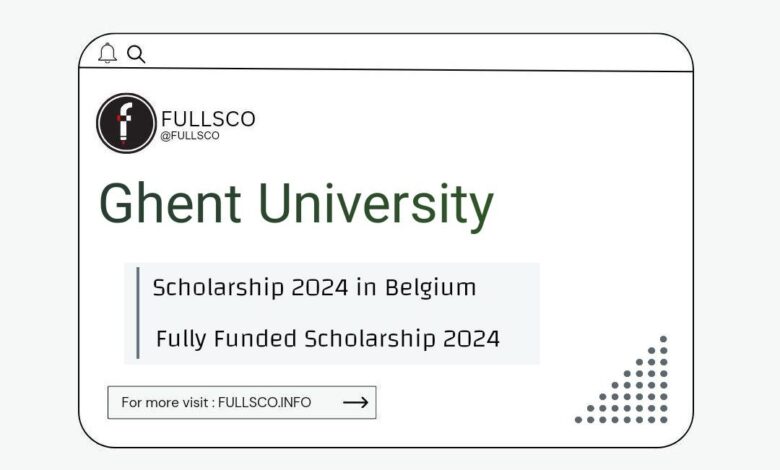 The Fully Funded Ghent University Scholarship 2024 in Belgium is a fantastic opportunity for students to pursue their academic careers overseas. It aims to attract people from developing countries who aspire to excel in their careers in research-related fields.
In the center of Europe, Ghent University is regarded as one of the top international universities. It is recognized as a focal point that unites continents across the world. The institute's top research priorities are intended to address both the general and specific global concerns facing Belgium.
Details about the Ghent University Scholarships
Offered Degrees: PhD
Financial coverage: Fully Funded
University: Ghent University
Host Country: Belgium
Duration: 24 Months
Application Deadline: 2nd February 2023
Benefits of the Ghent University Scholarships 2023:
The scholarship promoter will be given a bench fee of € 310 monthly.
€ 8000 will be awarded to cover part of the operational and traveling costs for Ghent university promoter, local promoters, and the student..
Reminder : The candidate must secure full-time funding for the remaining 24 months of research in the South; the Ghent University will only sponsor the part of the study that will take place in Ghent (24 months).
Eligibiliy Criteria
Candidates must be from a developing country and have the nationality of that country.
Proposals have to be submitted jointly by a candidate, a supervisor (promoter) at Ghent University, and a supervisor at the partner university (South).
There are no constraints on the subject of study; however, priority will be given to topics relevant to development.
Only degree-seeking students (students pursuing a joint PhD at Ghent University) are eligible to apply. This award is not available to exchange students.
The University of Ghent would like to encourage more female researchers to apply for this scholarship. Because of this, a Ghent University supervisor may support no more than two applicants per call, provided that they are of different genders.
How to Apply for the Ghent University Scholarship in Belgium
• Application forms must be submitted online (in English) to the official email of the univrsity: [email protected]