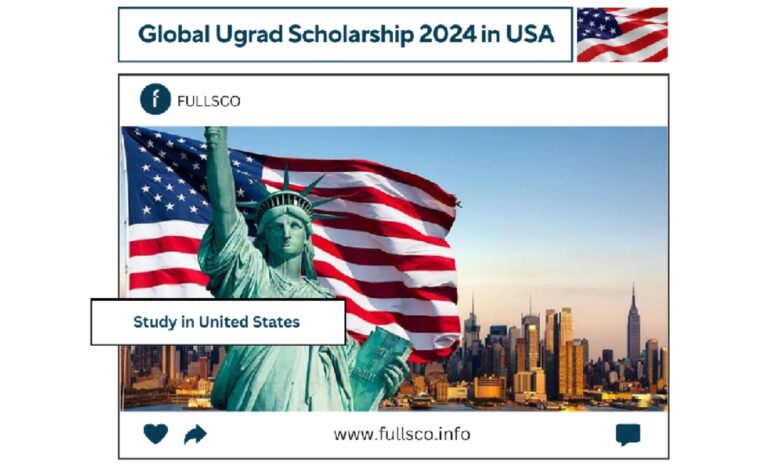 The Global UGRAD program is a unique opportunity for emerging students from diverse backgrounds to Study in USA of Educational and Cultural Affairs, this one-semester non-degree academic exchange program aims to provide underrepresented students with a chance to gain a deep understanding of American society, culture, and academic institutions. Through this Fully-funded Scholarship, participants will also have the opportunity to improve their professional abilities and enhance their knowledge.
The Global Undergraduate Exchange Program 2024 offers outstanding international students the chance to engage in activities with multicultural communities from around the world. Selected candidates will have the opportunity to work on various community projects and gain practical experience.
Global UGRAD program Details
Country: USA
Financial coverage: Fully Funded
Host Institution(s): 70+ colleges and universities in USA
Degree Level:

non-degree full-time undergraduate programs.

Deadline: December 15, 2023
Global UGRAD program Benefits
Full tuition fee waiver offered by the host institute/university.
Monthly stipend provided to students.
Visa allowance included in the program.
Selected students receive return airline tickets.
Traveling allowance is provided.
The Global UGRAD student exchange program offers free travel to the USA.
Opportunity to explore American culture.
Eligibility Criteria
Must be over 18 years of age.
Must be a citizen of a UGRAD participating country and currently residing in that country.
Must be enrolled as an undergraduate at an accredited university with at least one semester remaining at their home university after the UGRAD program.
Must have completed secondary education in their home country.
Must have a strong command of written and spoken English (English language training available for some finalists).
Must be able to begin studies in the United States in August 2023 or January 2024 (deferral to a later date not allowed).
Must be eligible to receive and maintain a US student exchange visa (J-1) required for the program.
Must be cleared by a physician to participate in the program.
Must be committed to returning to their home country after completing the program.
Requirements
Complete an online application.
Submit a copy of the passport bio page.
Provide academic transcripts along with English translations.
Submit two letters of recommendation.
Determine the grade equivalence between the local and USA grading system.
Applicants should gather their academic transcripts and recommendation letters early, as no additional material can be submitted after the application deadline on January 6, 2024.
Finalists or alternative applicants may provide updated transcripts with English translations if selected.
Application Process
To apply for the Global UGRAD exchange program in the USA, follow these steps:
Click on the "Apply Now" button below.
The application process is done online.
Register or sign up to begin the application.
Fill in all the necessary details and upload the required documents.
Make sure to apply carefully before the Global UGRAD 2024 application deadline.
---