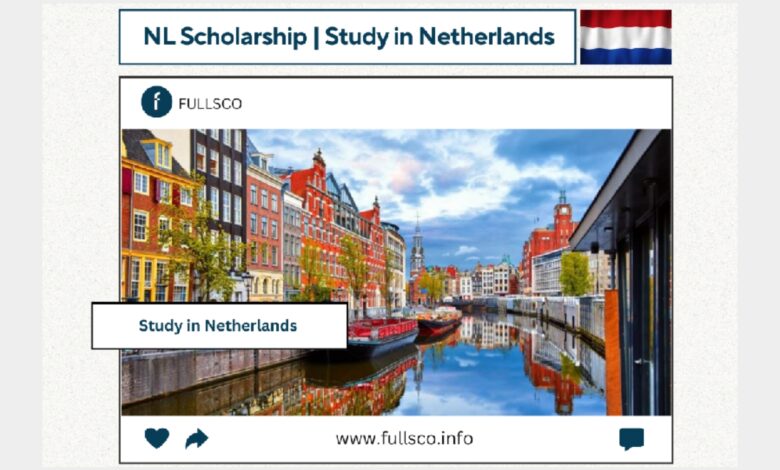 Great news for those looking for scholarship opportunities to study in Netherlands! The Ministry Defense announced the NL Scholarship 2024, previously known as the Holland Government Scholarship, for international students from outside the EEA. This scholarship is a fantastic opportunity for students seeking undergraduate and master's degree programs in the Netherlands. By securing the NL Scholarship, you will have access to a high-quality education and learn from top professors in the country. If you are interested in studying in Europe on a fully funded scholarship, this is an opportunity you should consider.
The NL Scholarship is financed by the The Dutch Ministry of Education, Science, Culture, in collaboration with renowned universities in the Netherlands. Although it does not cover full tuition fees, the scholarship offers a grant of €5000 for the first year of education. This financial assistance provides a great opportunity for students who may have struggled with the financial burdens of studying in Europe. The participating universities of the Netherlands offer various research and applied sciences programs under this scholarship. Stay tuned as we will provide a list of the institutes involved in this program.
NL Scholarship 2024 Details
Study in: Netherlands
Degree level: Bachelor – Masters
Scholarship name: NL Scholarship 2024
Deadline: Upon the participating universities
NL Scholarship Benefits
NL Scholarship offers financial assistance of €5000.
Study in prestigious universities in the Netherlands
Providing a Schengen visa to the Netherlands
Applications are available for undergraduate and postgraduate studies
There are all specialties such as medicine, engineering, and others.
Participating Universities
Research Universities
Wageningen University
Maastricht University
Radboud University
Delft University of Technology
Erasmus University Rotterdam
University of Groningen
Tilburg University
VU Amsterdam
Leiden University
University of Twente
Theological University Apeldoorn
Theological University Kampen
Eindhoven University of Technology
Utrecht University
Universities of Applied Sciences
Rotterdam University of Applied Sciences
HKU University of Applied Sciences
Aeres University of Applied Sciences
Zuyd University of Applied Sciences
NHL Stenden University of Applied Sciences
Amsterdam University of the Arts
Driestar educatief
Van Hall Larenstein University of Applied Sciences
ArtEZ Institute of the Arts
The Hague University of Applied Sciences
Amsterdam University of Applied Sciences
Gerrit Rietveld Academie
Hanze University of Applied Sciences
Hotelschool The Hague
Fontys University of Applied Sciences
Amsterdam University of Applied Sciences
Codarts Rotterdam
Design Academy Eindhoven
HAN University of Applied Sciences
Saxion University of Applied Sciences
Breda University of Applied Sciences
HU University of Applied Sciences Utrecht
Royal Academy of Art, The Hague
Eligibility Criteria
NL Scholarships are available for international students outside of the European Economic Area (EEA).
Students need to apply for a full-time degree program at a participating institute.
Each institute has its own criteria for eligibility, so it is important to review them before applying.
Applicants must provide all the required documents as specified by the institute.
Students who have already obtained degrees from the Netherlands are not eligible for the scholarship.
How to Apply
Enroll in a full-time degree program (Bachelors or Masters) at a participating university for the NL scholarship.
Fulfill all the requirements of the host institute you are applying to.
Visit the official link mentioned below for more information and the official NL Scholarship application.
Best of luck with your application!