Scholarships
Clarendon Scholarship 2024 | University of Oxford | Study in UK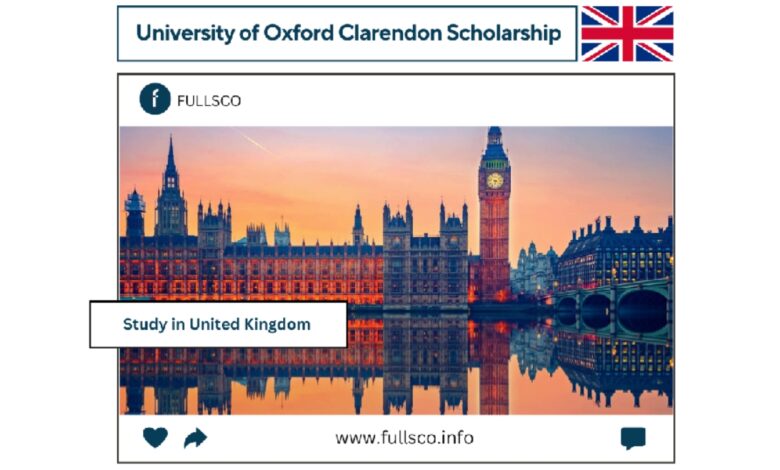 The Clarendon Fund at Oxford University offers 200 fully funded graduate scholarships to international students from any country. These scholarships are available for full-time or part-time Master's or DPhil degree programs across all academic fields and disciplines. The UK Clarendon Scholarship 2024 presents an excellent opportunity for those seeking advanced education at one of the world's most prestigious universities.
One of the many benefits of the Clarendon scholarship is that applicants will automatically be considered if they apply for their course by the December or January deadline, depending on the relevant program. There is no need to submit a separate application for the scholarship. Even UK citizens are eligible to apply for this esteemed scholarship opportunity.
For more detailed information about the UK Clarendon Scholarship 2024, including eligibility criteria and application procedures, please refer to the following sections. Apply now and take the first step towards an outstanding academic journey at Oxford University.
Clarendon Scholarship 2024 Details
Country: United Kingdom
University Name: Oxford University
Degree Level: Master's or DPhil
Financial coverage: Fully Funded
Deadline: Jan 2024
UK Clarendon Scholarship Benefits
Full tuition fee and college fees covered for Master's and DPhil programs
Annual grant provided for living costs
Study support grant available for part-time courses
Access to symposia, theaters, and historic sites
Eligibility Criteria
Clarendon scholarship open to all, including UK citizens
Application open to students of any nationality, race, ethnicity, or gender
Apply for the course by Dec or Jan 2024 deadline
Admission to the course is a prerequisite
Automatic consideration for the Clarendon Fund scholarship after course application
Required Documents
Personal Statement
Proof of Awards or Certificates
Research Proposal (if applicable)
Academic Transcripts or degrees
Passport
Additional course-specific documents may be needed
How to Apply
Admission application automatically considered for Clarendon scholarship if submitted before the deadline
There is No separate application for Oxford Clarendon Scholarship 2024
Apply for graduate courses (master's or PhD) between December to January
Eligible candidates selected automatically by the college
---