CONFERENCES
The Middle East Youth Summit 2023 in Saudi Arabia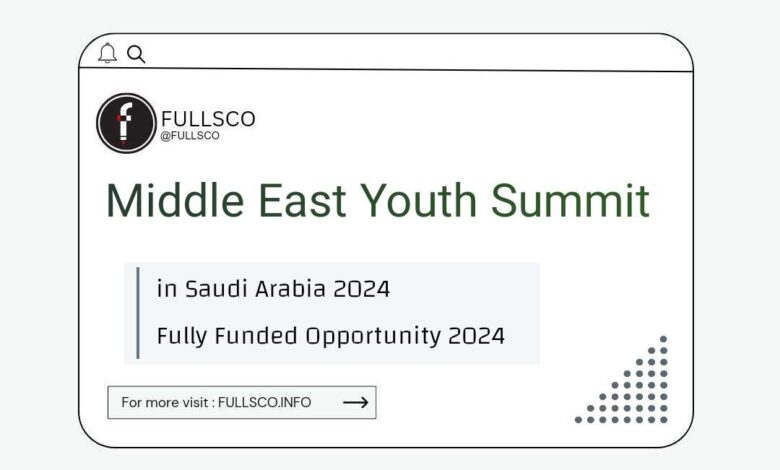 The Youth Break the Boundaries organization, which seeks to consistently develop youth character, continues to come up with innovative ideas for youth events, such as the Middle East Youth Summit in Saudi Arabia.
Youth Break the Boundaries (YBB) launched the Middle East Youth Summit (MEYS) 2023 as part of their initiative. Through the use of a morally-based educational strategy that emphasizes instilling nationalism, character values, and world culture in the Muslim young generation, the purpose of this program is to foster a spirit of youth leadership and develop outstanding future leaders.
The Core Focus of YBB's Middle East Youth Summit (MEYS) 2024 program is to establish in young people perspectives, knowledge, and concern about the Muslim community's growth and challenges during this period of time.
Details about the Middle East Youth Summit in Saudi Arabia
Host country: Saudi Arabia
Duration: 4 days
Location: Mecca
Date of Event: Feb 19-22, 2024
The deadlines: 25th November 2023
The Benefits of the Middle East Youth Summit Program
Program entrance
Hotel and accommodation
Meals (Breakfast, Lunch, Dinner)
Airport Assistance
Certificate
Transport During Conference
Seminar Kit
The MEYS program grants:
Prizes for the best participants
International Networking and Experience
Bringing together young Muslim leaders from different nations and backgrounds
Spiritual experiences for young Muslim leaders
Creating and promoting a powerful Muslim community.
Eligibility Criteria for the Middle East Youth Summit
The YBB organization has established specific requirements that applicants must meet in order to be accepted for the MEYS 2024. These criteria include:
Anyone between the ages of 15 and 35 is eligible.
Be a Muslim
All educational and nationality backgrounds are welcome.
Having no criminal record
not affiliated with any extremist organization
Required Documents
National identity / passport
Health certificate
Vaccine certificate
Biometrical photo with white background
How to apply for the Middle East Youth Summit?
To register or apply for the MEYS conference, click the "Apply Now" button below.
After you sign up, you will receive an email confirmation.
Then, sign in to your IYS account and fill out the online application form with your personal information and other relevant details.
Click the "Submission" button on the MEYS participant dashboard.
Make sure to provide the following:

An essay discussing your thoughts on the following topics

Your view about the main problems facing the world's Muslim community today
Your solution to the problem
What you have done to empower the Muslim community around you

Follow the Middle East Youth Summit and @youthbreaktheboundaries on Instagram and TikTok.
For updates, follow Youth Break Boundaries on Telegram and subscribe to the YBB Foundation YouTube channel.
Upload a clear photo with a unique caption to a Facebook or Instagram post using the MEYS 2024 Twitter tag connected to the IYS 2024 theme. Tag middleeastyouthsummit and five of your friends in this post.
After that, pay your registration fee and then submit it.